3rd June – 30th June 2019
I am very excited to share with you that I will be exhibiting my work for most of June in the gallery space at The Mill Arts Centre, Banbury.  The Mill Arts Centre is a fantastic facility, offering a wide variety of classes, workshops, and entertainment to all ages.  Quite often it occurs to me how glad I am that I approached The Mill Arts Centre last summer, offering my services as a tutor.  Now I run three regular weekly classes/ workshops, the occasional weekend/ holiday workshop, and I love getting involved with the Mill Art's other initiatives like the exhibitions.  It is probably the biggest space I have had to fill yet!  You will be able to view some original favourites, as well as a few new ones, plus framed and unframed prints.  Come and take advantage of seeing my work all in one place, and having the opportunity to find something special for you or someone you know.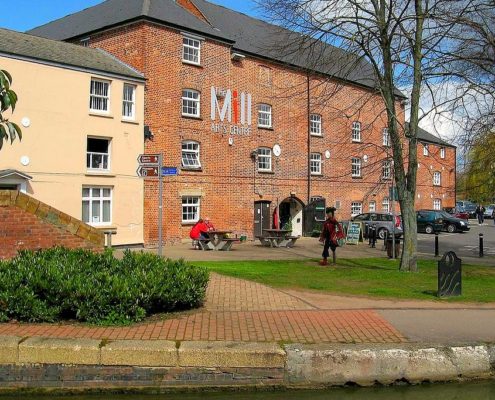 Capital Art Gallery – Saturday 6th July 2019
On 6th July, I will be painting live from 1 o'clock until 5 at Capital Art Gallery, Well Hall Parade, Well Hall Road, London, SE9 6SP.
There will be numerous artists painting and creating live throughout the day, with their work on show alongside the gallery's other top artists.  If you decide to come and visit Capital Art Gallery on the 6th July, be sure to come and say hi!  I shall probably be working on a fairy tale piece, or perhaps one of my new spiderweb pieces (which haven't been shared on social media yet).  I shall also be exhibiting three new paintings, two of which I shall keep a surprise until the day!  Be among the first to see them in person.  🙂